We are pleased to announce another increase in the number of  bookselling databases we now search. Our latest addition is the Iberian website Uniliber.com, which currently offers 5.4 million items from 278 Spanish and Catalan speaking booksellers.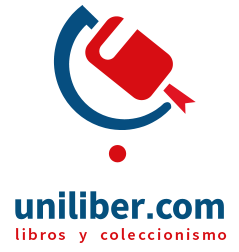 It was formed  in 2005 by the Asociación Profesional del Libro y Coleccionismo Antiguos with members from nearly all the Autonomous Communities of Spain.  It operates as a non-profit association owned and controlled exclusively by its members.
We are very happy that they have decided to join us and will now look forward to introducing them to the customers who have been searching for their offerings in the global marketplace for old and rare books.